Pediatric Chiropractic Care in Cookstown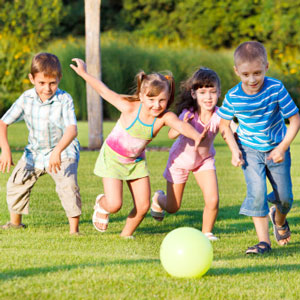 The first trauma to your child's spine likely occurred during the birthing process. Even a smooth, natural birth can be extremely traumatic, as any parent knows. With a chiropractic checkup, Dr. Trudeau can ensure that their nervous system is free from interference so that your child can develop to their optimal potential.
The Lightest Touch for a Life-changing Impact
By age 2, 80% of the nervous system is fully developed, making the condition of this master control system a vital component of health. A baby can't tell you if they're in pain or where the problem is coming from. Usually, terms like colic are used to label what may be a variety of different issues a child is having. Our chiropractors can check them and make any needed adjustments with the gentle pressure of the fingertips.
Children of all ages are welcome, up to teenagers who can prevent common problems in adulthood by seeking chiropractic care. The benefits they can experience are better digestion, relief of asthma, improved sleeping patterns, the elimination of colic and reaching developmental milestones at the proper time.
Getting Started
A thorough history and examination are necessary to determine what your baby or child needs. X-rays are never taken on infants, and we'll discuss their treatment plans with Mom and Dad. Once their initial problem is resolved, they can benefit from maintenance care to prevent future issues.
The techniques we use are tailored to the baby or child, with methods such as Logan Basic, Activator® and more. The continuing education undertaken by our chiropractors has enabled them to assist a range of pediatric needs. A single adjustment may be all that's required to clear the nervous system of any interference.
Find out more by contacting the Cookstown Chiropractic & Wellness Centre team in Cookstown today! Early and late appointment hours are available.

Pediatric Chiropractic Care Cookstown | (705) 458-8288