Cookstown Chiropractors for Natural Healing
Rejuvenate Your Well-being at Cookstown Chiropractic & Wellness Centre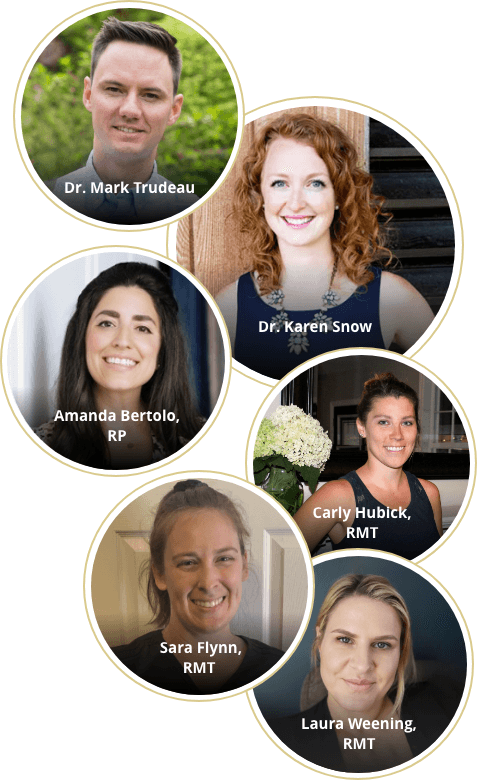 Welcome to Cookstown Chiropractic & Wellness Centre! Cookstown Chiropractors Dr. Mark Trudeau is joined in practice by Naturopath Dr. Karen Snow, Registered Psychotherapist Amanda Bertolo, and Registered Massage Therapists Carly Hubick, Sara Flynn, and Laura Weening, treating all ages and an array of different needs. With proximity to Toronto, many of our Innisfil, and Alliston patients stop by before or after work, taking advantage of our early and late appointment hours. We also offer same-day visits for those in need of immediate attention. In our bright, friendly atmosphere, you'll find a variety of solutions to help you feel better and continue staying healthy for a brighter future:
Live With Abundance, Free From Limitations
All ages are welcome at our practice, including children. We believe that health comes from within, and see our role as the facilitator of your body's healing capacity. With continued chiropractic care, you can live a vibrant, healthy lifestyle. If X-rays are necessary, Dr. Mark will refer you to a radiology center. These images allow for a deeper understanding of your individual needs. No matter what your particular goals are, we'll give you options for care so that you can make your own decisions about your health care.
A Healthy, Happy Childhood
We enjoy seeing entire families benefit from our natural approach. Many types of injuries may be successfully treated with pediatric chiropractic care. Often, parents bring in a newborn or young child, seeking alternatives to medication for common ailments such as colic. We love having their trust placed in us and seeing the people in our community get healthier. With many treatment options available, Chiropractor Cookstown Dr. Trudeau looks forward to helping you discover your full potential for health. Contact our team today to learn more or to book your appointment!