Meet Dr. Mark Trudeau, D.C.
It's about time! I exclaimed once the pain in my back was gone.
My Own Back Pain Was Healed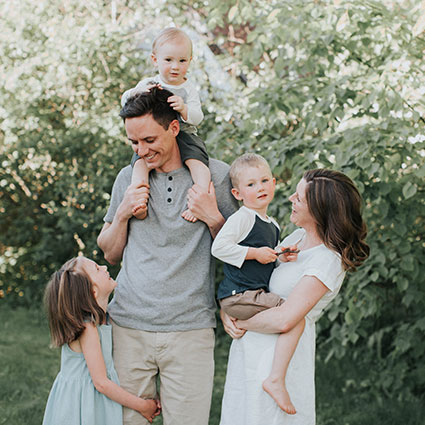 After seeing my medical doctor and physical therapists for years, my back pain never improved. Medication from my physician did more harm to my stomach and didn't give any relief for my back pain. It would have been nice to know then what I know now about health. It wasn't until my first year of my undergraduate degree that I decided to seek an alternative. That alternative was chiropractic care and I am forever grateful.
After a week of chiropractic care, my back pain was gone and has never returned. I continued with regular chiropractic treatments and I became more and more interested in the profession. After talking with a few chiropractors, I knew that helping people naturally is what I wanted to do with my life. It wasn't until my studies at Logan, however, that I learned of the never-ending list of health benefits accompanied with chiropractic.
Chiropractic Education
Dr. Mark Trudeau began his undergraduate studies in 2000 at the University of Windsor and graduated in 2004 with an Honours Bachelor of Human Kinetics. He was then accepted to Logan College of Chiropractic to pursue his Doctorate of Chiropractic in St. Louis, MO. Among others, he studied courses in chiropractic techniques, pediatrics, neurology, anatomy, physiology, diagnostic imaging, differential diagnosis, orthopedics, biomechanics, and physical diagnosis. He graduated in 2008 on the Dean's List and attained a Bachelor of Science and a Doctor of Chiropractic degree. Dr. Trudeau is well versed in many Chiropractic Techniques including: Diversified, Thompson, Activator, Active Release, and Logan Basic. He has also taken many seminars specializing in topics such as, temporomandibular joint (TMJ) dysfunction, pediatrics, nutrition, and orthotics.
While at Logan, Dr. Trudeau participated in many sporting activities, including playing on the Logan College hockey team. Dr. Trudeau grew up in Sault Ste. Marie and has always been active in sports and the outdoors. After landing in Barrie area, Dr. Trudeau coached in the Barrie Minor Hockey League before having a family. Outside of the office, Dr. Trudeau spends his time with his wife, Kim, and their three children, Adeline, Graham, and Woodsley. They have a passion for the outdoors and love backcountry camping, canoeing, and fishing.
Want to know more?
If you'd like to find out more about Dr. Trudeau or schedule an appointment in Cookstown at Cookstown Chiropractic & Wellness Centre, contact our team today! We offer convenient, same-day visits.
CHIROPRACTIC CARE »

Chiropractor Cookstown | (705) 458-8288